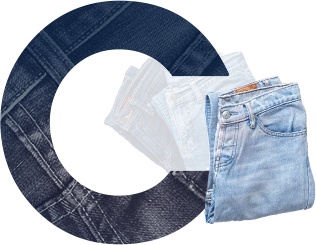 Roo Hsing set up a corporate social responsibility team in 2018 to promote various CSR projects of the company. Convened by President, the team comprises Environment Sustainability Group, Employee Care Group and the Social Participation Group.
The Environment Sustainability Group is headed by the CSR Director, while Public Relations is responsible for Employee Care Group and Social Participation Group.
The CSR Team shall propose an annual action plan at the beginning of each year and report to the Board of Directors regularly in November each year to continue to implement and strengthen short-, medium- and long-term goals of the Company in terms of sustainability issues.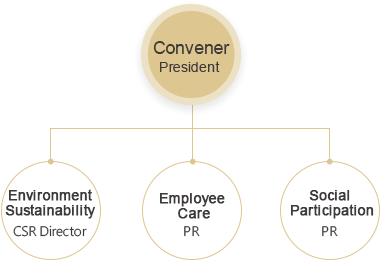 Group

Social Participation Group

Responsibilities

Actively participate in social philanthropies, compensate communities, enhance influence of the Company.

Focuses

Budget planning. promote philanthropies. establish corporate volunteer system. establish sustainable operation mechanism.
Group

Employee Care Group

Responsibilities

Implement and maintain employee safety, healthy working environment and good communication channels.

Focuses

Establish diversified communication channels.
Group

Environment Sustainability Group

Responsibilities

Develop important environmental management systems. Increase customer satisfaction.

Focuses

Develop comprehensive energy consumption indicators for each plant. Work with consultants to plan feasible solutions to energy conservation and carbon reduction.