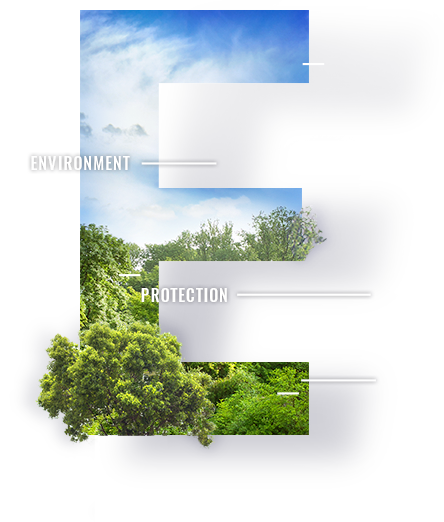 ENVIRONMENTAL PROTECTION
Roo Hsing is committed to improving utilization efficiency of various resources, introducing energy-saving and carbon-reduction concepts and equipment, and using raw materials with lower impacts on environment.

TAIPEI HEADQUARTERS/OFFICE
Implementing green procurement policies, and T5 power-saving lamps have been used in lighting.
Servers are centralized and virtualized to reduce costs, improve efficiency, simplify management and effectively save energy.
Air conditioners are regularly maintained and set optimal temperatures between 26~28 centigrade, and timers are set to turn off air conditioning automatically at 7 p.m..
Encourage staffs to use stairs to benefit their health.
Electronic signatures are used in internal operations to reduce paper consumption.
Total quantity management is imposed on the use of copier paper, and two-sided printing is required in principle. Explanation is required for individual monthly usage exceeding a certain amount.
Staff workers shall prepare their own reusable cups, and in principle same shall apply when guests paying visits to us.
Waste shall be classified pursuant to government policies for recycling of reusable resources.

Cooperate with customers to continually achieve greenhouse gas reduction target.
Manufacturing plants shall use fans and water curtains to effectively maintain proper operating temperatures of each workshop.
All lighting has been changed to LED fixtures installed at lower heights to increase illuminance.
Washing machines with laser technology have been employed to substantially increase production capacity and lower water usage by 62% when compared with traditional washing process, reducing environmental impacts.
Decomposers with nanotechnology have been introduced into traditional washing process, which uses air and water to decompose chemicals to nanosized particles. When utility fully achieved, power consumption and usage of chemicals and water can be reduced by 20~40% depending on different processes (such as 3D rinsing...). The softening process in particular saves chemicals and water up to 90%.
Wastewater treatment system has been built to ensure that wastewater discharged complies with effluent standards and reduces environmental impacts.